About Derek Graham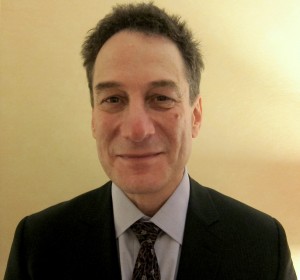 I'm Derek Graham, President of RepOne. Although I hold a degree in British Literature, my background is also  "up through the ranks." My trade-roots go back to my father's workshop, when I was a kid. I have "worked the tools"  since 1982, when I began as a laborer, and next a carpenter in 1985.
I continued as an architectural mill-work fabricator and installer until 1993, when I moved into management as a superintendent, later, as a project manager and chief estimator, and then Director of Operations. I now focus on challenging megaproject and delay/disruption claims.
My specialties are
megaprojects and infrastructure
plants, universities, and hospitals
luxury and high end residential or retail
4 and 5 Star Hotels
Please feel free to connect with me on LinkedIn.
I work regularly with partners from the design and building industries, who assist on projects with advanced engineering, design, or other technical disciplines, including: mechanical engineers, architects, specialty contractors, and other independent consultants.
Presently, I am a Primavera 6 scheduler and schedule oversight consultant for public and private sector projects, up to $4B. I work for owners, architects, construction managers, general contractors, and legal industry professionals. Much of my oversight work has to do with analyzing the integrity of project schedule baselines and updates. This I did for several Metropolitan Transit Agency (MTACC) projects, among others:

MTA East Side Access

MTA Second Avenue Subway

MTA Fulton Street Transit Center

WTC Transit Hub

TBTA Brooklyn Battery Tunnel
I act as a construction expert witness and claim preparations specialist in construction disputes for both owners and builders. I have acted as an expert witness for construction litigation cases in several states for the past 7 years.
I authored a textbook published on the subject of project management: Managing Residential Construction Projects: Strategies & Solutions, McGraw Hill: New York (2006). The book is now part of the curriculum at Columbia University School of Continuing Education Construction Management Program.
Connect with me on my Contact page
Honesty

Above all I honor the code of straightforward, objective reporting in my work. I offer clear and knowledgeable statements with supporting facts to all my clients. Sometimes it is not what everyone wants to hear, but it is important to hear to keep subjectivity out of complicated projects.

Integrity

I take exceptional pride in the quality and degree of exactitude of my work. I believe this to be a necessity, and can do no less. My drive to perfection translates as a direct benefit to my clients.

Dependability

Many people depend on the reliability of my work to gain better insights into their projects. The scheduling and estimating work I do must be held to the highest standards to meet my demanding criteria, and yours.